Help, help, running karma tests gives me SyntaxError Invalid or unexpected token but the file seems to be OK (you can perhaps still hear me screaming).
The clue to problem might be a small hint at the beginnig of the error you might see in the cmd line :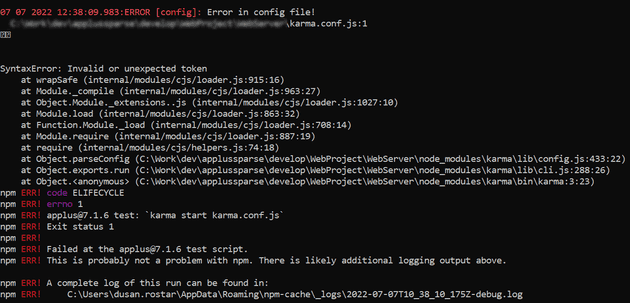 Do you see the strange ?? on line 3?
Yep, that was my case - BOM at the beginning of karma.conf.js file and the funny part - it is even discuraged to use it, but my editor somehow managed to save it to karma file. Could this be reported in a nicer way? Yep, it could. But it is not.
If interested you can find more on UTF with BOM here https://stackoverflow.com/questions/2223882/whats-the-difference-between-utf-8-and-utf-8-without-bom
Hope this helps.